Company Motto: Simplify !
Improve Efficiency by Streamlining Operations
Intereliant is a global high tech consultancy and research company with facilities in Britain (HQ), Norway (Cloud Services), Canada (Domain Management), and Asia&nbsp(R&D).
We provide management and consultancy on a broad spectrum of investments, research, and web domain management to diligently defend your intellectual property. Working closely with a law firm we can also arrange legal representation.

Hotel Room Investment for Sale
in Laguna Mövenpick, Dubai
We are pleased to bring you this stylish hotel room investment in Cluster A of Jumeirah Lake Towers. This property is located in the most desirable location of JLT with a 5-minute walk to the closest metro station.

This Mövenpick Laguna Tower hotel room offers a luxurious and contemporary accommodation experience with spacious rooms and modern amenities. Guests can enjoy stunning views of the Dubai skyline and access to the hotel's exclusive facilities, including a rooftop swimming pool, fitness center, and fine dining restaurants.

JLT presents an exceptional investment opportunity in Dubai, known for its prime location and dynamic business environment. With its strategic position in the heart of Jumeirah Lake Towers, Cluster A offers a thriving community of commercial spaces and residential properties.

The area is highly sought after due to its proximity to major business districts, renowned restaurants, shopping centers, and leisure facilities. Investing in Cluster A, JLT provides a promising potential for rental income and capital appreciation, making it an attractive choice for savvy investors.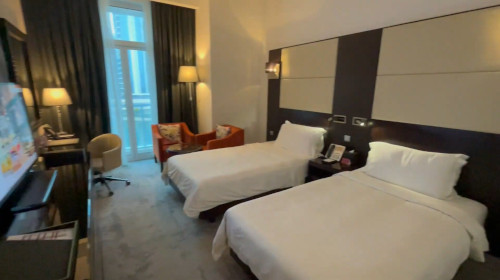 Web Hosting
Setup from £1497, maintenance from £97 per month

Simplify your website needs with our managed hosting service. Just send us the content, text and images, and we put it into our conetnt management system for you. Easy. Our web monkeys specialise in health, fitness and watersports media. Below are some client websites that use our content management system (CMS).